The competition is based at the landing zone on Doussard beach.
A (yellow) raft is moored 100 meters off the beach,
The jury is situated on the landing area "SIV" at Doussard beach.
The public can watch from the beach nearby.
Take-off zone: Col de la Forclaz 1240m at Talloires-Montmin
Total height difference: 790m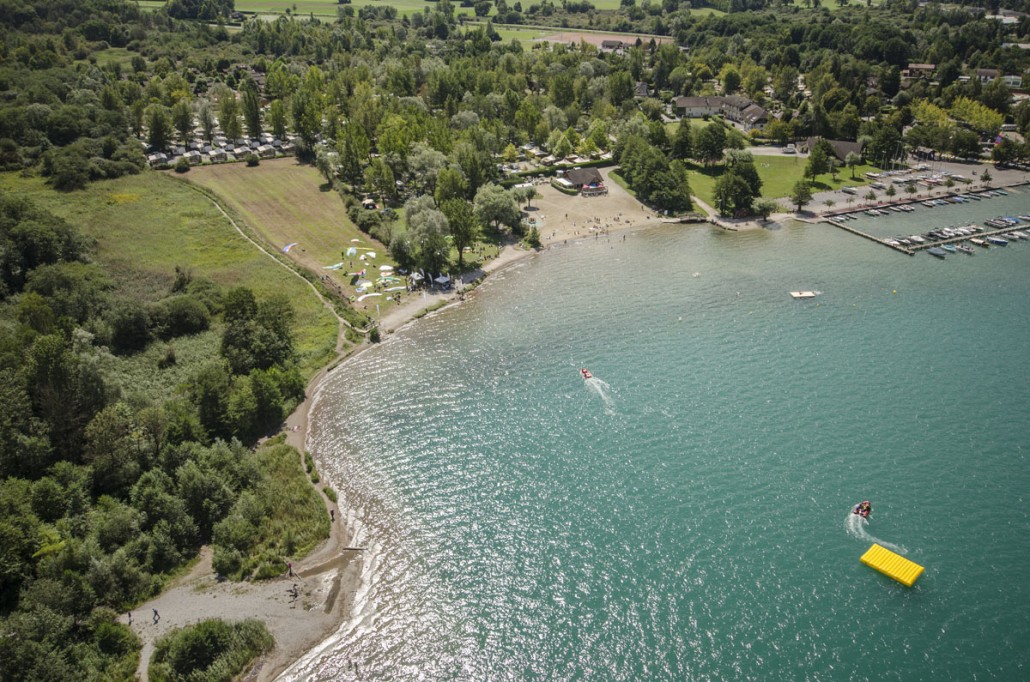 1
Landing raft

3
Doussard Beach, best place to watch the show.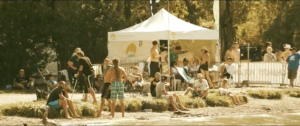 View of competition location : Doussard beach
Public parking lot
Snacks and drinks
Public lavatories
Animation Area
Rescue center
Access for the disabled
CLOSEST TRAIN STATION (SNCF): Annecy
COMING BY PLANE:
From Cointrin, Geneva int. airport (GVA)
From Saint Exupéry, Lyon airport (LYS)

Train : Lyon Saint-Exupéry TGV (fast train) – airport – Annecy
Link LYS-Part Dieu train station via the Rhône Express then by train or carpooling to Annecy
GETTING TO DOUSSARD
Bus: Line 51 Annecy – Albertville