Day 7 – Thursday September 1, 2016
Synchro run 4 – Solo run 5 – Synchro run 5
LIVE
19:15 – Complete Synchro run.
18:30 – The Synchro run 5 is starting!
16:30 – Demonstration flights, waiting for the 5th Synchro run around 6pm.
16:15 – Complete Solo run.
14:50 – The run starts again!
14:10 – A little stop in this 5th solo run…
12:30 – The 5th Solo run is coming after the Synchro solo.
10:50 – 4th Synchro run. Very soon.
Link for gallery photo will be available here.
Real time results via this link.
PROGRAM
Start of the competition around 11am
Morning: Synchro run 4
Morning and afternoon: Solo run 5
Afternoon: Possibly Synchro run 5
SHORT REPORT
Thanks to the perfect weather conditions, two synchro and one solo runs were held. What  great show!
Results are available on this page.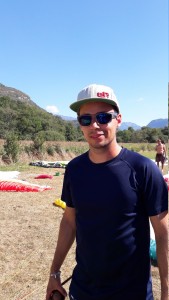 David Geiser – SUISSE
David Geiser, Suisse :
"Not a bad run at all as I had to do all my manoeuvres to the left – which is not my best side!"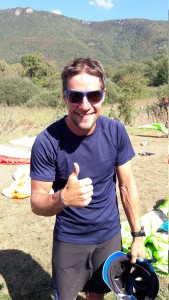 Jeremy Peclard – SUISSE
Jeremy Peclard :
"Wow this competition is exhausting – we've been flying every day, both solo and synchro.  It's a very high level of flying this week.  This last run I was pleased with the Joker manœuvre – pas mal du tout!"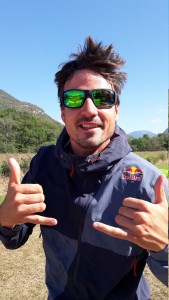 Horacio Llorens – ESPAGNE
Horacio Llorens :
"I flew through a great thermal just after launch which gave me that bit extra altitude to fit in some extra tricks.  So that was a good run."